Cooking Gas Explosion In Muscat Injures 18, Damages Nearby Homes And Vehicles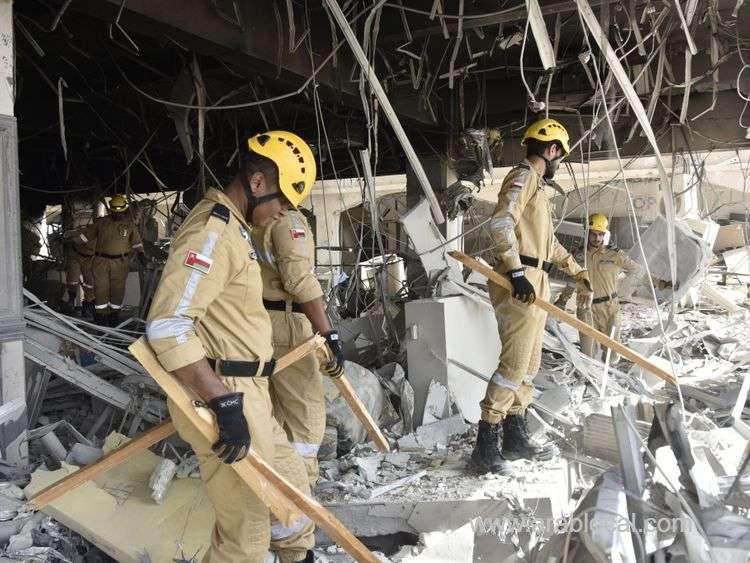 An explosion in a building hosting a restaurant in South Mabela, Wilayat of Seeb, resulted in 18 people suffering light to moderate injuries, according to the Civil Defence and Ambulance Authority (CDAA). The immediate vicinity witnessed considerable damage as the blast impacted nearby residences and vehicles.
Hazardous materials were quickly managed at the explosion site by rescue teams. The aftermath of the incident reemphasized the need for awareness about safe gas handling practices given that 31.2 per cent of the 4,186 fire incidents in 2022 occurred in Muscat.
Additionally, household facilities were implicated in 32.1% of these incidents. Experts warned of the dangers associated with improper handling of domestic LPG cylinders.
LPG explosions don't just happen; they're the result of a series of missteps, said a gas safety expert. Such incidents typically occur when gas leaking from a cylinder or regulator mixes with air, creating a volatile mixture.
Turn off stoves and gas cylinders when they're not in use, inspect gas appliances regularly, and thoroughly check gas cylinders upon delivery.
When there is a suspected gas leak, always keep all doors and windows open, check the regulator is attached correctly, avoid using open flames, and call for professional help right away if the leak persists.