The Nizwa Museum Serves As A Bridge Connecting Oman's Historical Legacy With Its Contemporary Culture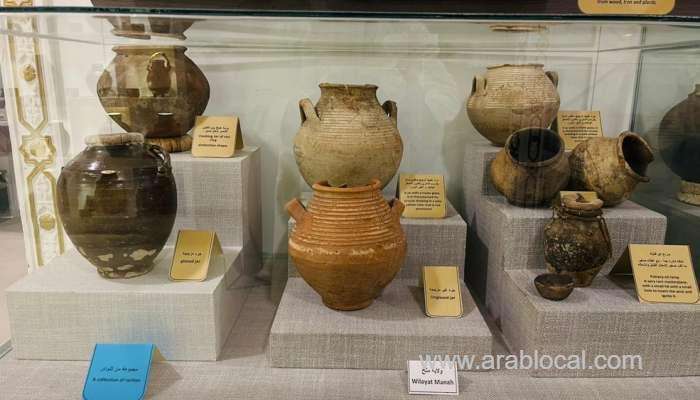 The Nizwa Museum, situated at the heart of the Wilayat of Nizwa in Al Dakhiliyah Governorate, offers visitors a captivating journey through history, providing insights into Omani heritage, culture, and civilization.
According to Mohammed bin Ahmed Ambusaidi, the proprietor and director of the Nizwa Museum, supervised by the General Directorate of Museums at the Ministry of Heritage and Tourism, the museum boasts approximately two thousand exhibited items. These artifacts are meticulously displayed across eight thoughtfully curated halls: the Manuscripts Hall, the Weapons Hall, the Human Hall, the Civilizational Communication Hall, the Copper Hall, the Handicrafts Hall, the Pottery Hall, and the Women's Hall.
Ambusaidi emphasized that the collections within these halls underscore Oman's adeptness at harnessing nature for construction and stability, with a focus on both tangible and intangible Omani heritage.
The museum's overarching vision, as explained by Ambusaidi, aims to enhance the heritage tourism system throughout the Sultanate of Oman, especially in the Wilayat of Nizwa. Nizwa is a prominent tourist destination, and the plan is to establish the museum as a cultural hub and a comprehensive historical reference for those eager to delve into Omani history and explore the artifacts and their various uses from ancient populations.
Ambusaidi stated, "The museum also aims to convey a message to the world about Omani heritage across all cultural domains, becoming a permanent hub for cultural exchange between the past and present, preserving and restoring cultural heritage, and promoting activities in the museum field, such as exhibiting artifacts and tools used in the production of ancient human heritage."
Regarding the diverse range of collectibles, Mohammed bin Ahmed Ambusaidi highlighted, "The museum houses nearly two thousand archaeological and heritage pieces, including Omani manuscripts dating back over 400 years, rare Omani pottery, handmade Omani copperware, intricately patterned doors, windows, woodwork in various patterns, colors, and shapes, as well as equipment, machinery, and materials used in crafts and handicrafts."
Ambusaidi further noted that the museum boasts a collection of traditional weapons and their accessories dating back to the sixteenth century, fossils and artifacts dating back 260 million years, handicrafts utilized by ancient residents, and numerous heritage pieces narrating the tale of cultural and commercial interactions with other peoples.