Flying To India From Oman You Don't Need To Quarantine If Your PCR Test Is Negative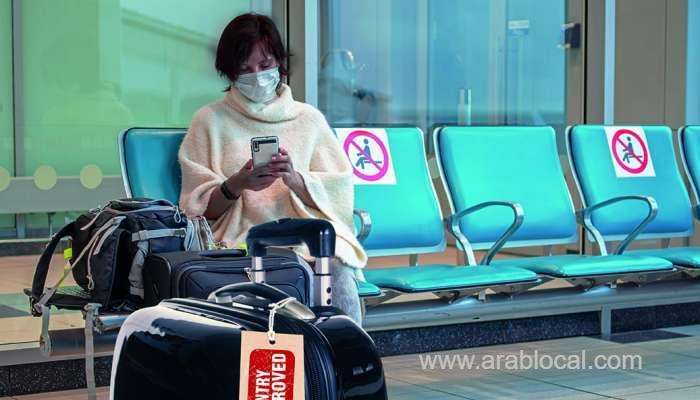 Passengers travelling to India from Oman do not need to quarantine at home, if they provide a negative PCR to the immigration authorities on arrival.
However, they still need to enter mandatory quarantine, if the state to which they are flying requires that they do.
Passengers can take their PCR tests 72 hours before boarding their flight, in which case they must upload their results along with a self-declaration form to the portal www.newdelhiairport.in.
"Airlines will only allow boarding to those passengers who have filled in the SDF online, and uploaded the negative RT-PCR test report," said an advisory from the Indian Ministry of Health and Family Welfare. "Travellers will be segregated in-flight or while disembarking to facilitate the authorities to allow due protocol."
Passengers will need to undergo another test at their airport of first arrival in India, to be paid for at their own expense. They will be required to wait on the premises until their results are obtained, depending on which they can proceed to the next steps under India's COVID prevention plan.
"If the report is negative, passengers are to be advised to self-monitor their health for 14 days," said the ministry report. "If the test report is positive, they will undergo treatment as per standard health protocol."
The states and union territories in the country are required to set up help desks at the various airports as part of the implementation of this plan. The rules concerning PCR tests cover children as well, an official from the Embassy of India in Muscat confirmed.
Children travelling from Oman to India are also required to take a PCR test before boarding flights.
"There are no exemptions to this rule," said an official of the Embassy of India in Muscat. "As per the available information, children will also have to take the RT-PCR test. This has been in effect from February 22."
Arrivals in India can book their airport PCR tests in the country both online as well as offline. Airport authorities have been encouraged to process test payments digitally. As part of the self-declaration form, passengers have to declare their travel history over the last 14 days.
While filling in the form, passengers need to make it clear whether they plan on disembarking at the airport of arrival, or have to catch a connecting flight to another destination. Passengers who are transiting need to show the airport authorities their transit receipt, so that they can be processed accordingly when they land.
"Transit passengers who have tested negative are allowed to take their connecting flights and remain in home quarantine for seven days, and need to regularly follow up with their state/district Integrated Disease Surveillance Programme (IDSP) officers," said the Ministry. However, those who test positive will need to move to an institutional isolation facility.
Currently, only people who are travelling to India due to a death in the family are allowed to board flights without a PCR test. However, to seek such an exemption, passengers are required to apply on the online portal, www.newdelhiairport.in, at least 72 hours before boarding. The decision taken by the government on the online portal in such cases is final.
SOURCE: TIMESOFOMAN