Indian Ambassador Conducts Monthly Open House Through Telephone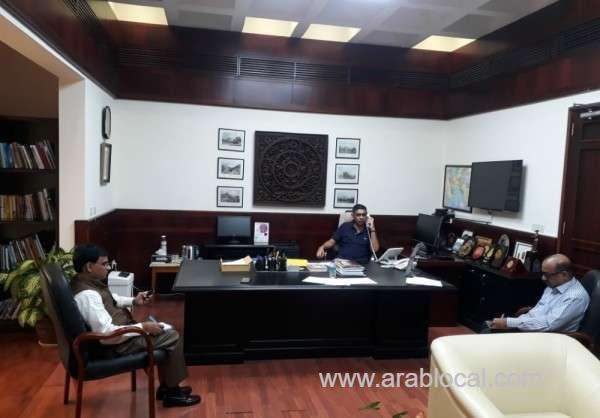 To ensure he observed the measures that have been put in place to stop the spread of COVID-19, India's ambassador to Oman conducted his monthly open house via telephone, instead of in person.
The open house is a forum where Indian citizens in Oman can voice their grievances to ambassador Munu Mahawar and the embassy staff, who will then try to address their concerns by dealing with the appropriate organisations.
A statement from the Embassy of India in Muscat said: "Staying connected with the community during COVID-19, the ambassador conducts an Open House interaction via telephone."
The open house usually takes place one Friday every month, at the premises of the embassy, in the presence of the ambassador and other embassy officials.
SOURCE: TIMEOFOMAN