Safety Measures For Factory Employees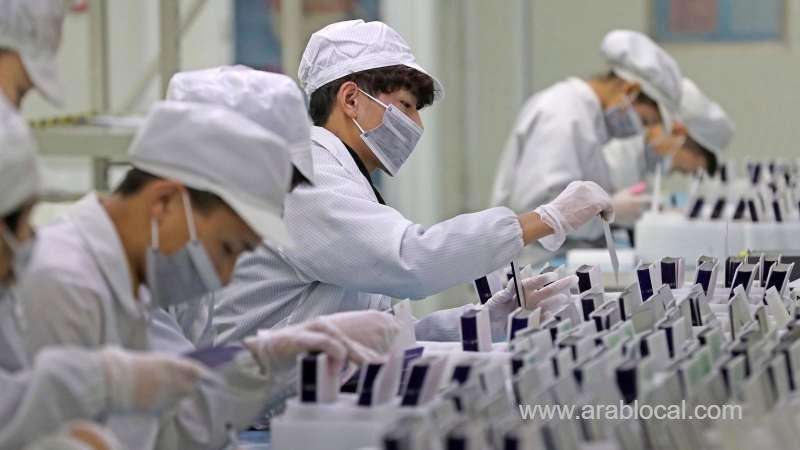 Oman's Ministry of Commerce and Industry has issued precautionary measures for factory workers in industrial establishments to reduce the effects of COVID-19.
Under the administrative procedures issued by MOCI, work will be done remotely for administrative staff, accountants and coordinators, and a part of their offices will be converted into quarters for employees.
In addition, workers are required to stay on the factory premises until the period of safety procedures ends, and to ensure that all employees at the factory remain safe, a list of workers' names and phone numbers must be provided to the authorities.
A number of procedures need to also be implemented on factory floors. These include:
1. Listing the names and numbers of truck drivers who travel to and from the industrial areas
2. Drivers are obligated to wear protective clothing, masks and gloves.
3. When entering the industrial area or free zone, drivers are obliged not to exit the truck.
4. Specialised personnel must handle loading and unloading procedures in the facility, with a commitment to wear protective equipment.
5. Form teams on production lines and make sure they are clearly identified using colours or symbols, taking into account the appropriate number of people in a team.
6. Raise plastic barriers between teams, and ensuring that members of the same team do not mix with those from of other teams.
7. Work by teams is done in alternate shifts. If one team finishes work, they must go to the rooms assigned to them inside the factory.
8. Teams must be provided the necessary sanitary equipment (masks, sterilisers, gloves and other disinfectants).
9. When a team is finished working, they must clean and sterilize their tools and prepare the space for the next team.
10 Workers must remain within the factory and must not leave it, except in case of medical emergencies
11. Those who do not do key work in the factories must not enter
12. The necessary nutritional and medical needs for workers inside the factory must be provided
13. Factories that have been excluded from this decision must keep a list of names of workers and vehicles who have been allowed to enter the city so that special permits can be granted to them.
14. Each industrial area or free zone shall prepare a list showing the names of those authorized to work in each factory/facility, with the staff that will stay to man the factory determined in the best possible manner. Their contact numbers will be provided so that they can be contacted when needed.
15. The names of those authorized are sent by the company's management via e-mail, and these names are approved by the crisis management team in the industrial or free zone.
16. The industrial complexes and free zones will remain closed to outsiders, and permits will be checked by security staff.
17. Unauthorised persons will not be allowed to enter the free zone/industrial complex, and no guided tours are permitted during this time.
SOURCE: TIMESOFOMAN