9 Hand Sanitiser Brands are ban by government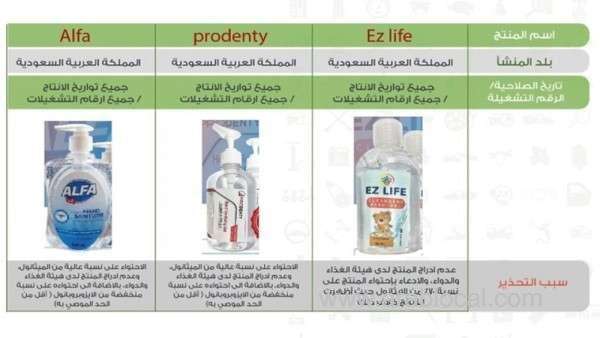 The Public Authority of Consumer Protection (PACP) has issued a decision to stop the sale of nine hand sanitiser brands.
According to the authority, the decision was taken since they are not listed by the Food and Drug Authority and they contain an inappropriate proportion of methanol.
The brands are "Lucenti, Sanimar, Lulu, Rosa Bella, +Dyna, AlENORA, Alfa, Prodenty and Ez life."
SOURCE: TIMESOFOMAN