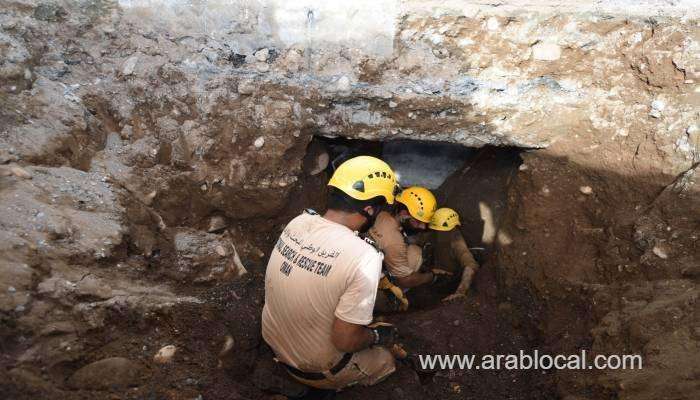 Emergency service personnel in Oman stayed ever-committed to helping the population when they needed assistance last year, taking part in more than 17,000 operations where their help was needed.
Whether it was getting people to safety from a fire, rushing a family to hospital because they needed urgent medical care, saving a child from drowning, or painstakingly scouring large expanses of land and water to find people reported missing, officers at the Public Authority for Civil Defence and Ambulance were available round-the-clock to help those who required it.
Today (March 1), PACDA will represent Oman in marking World Civil Defence Day, renewing its dedication to serving the country and its people. Held by the International Civil Defence Organisation every year, the day honours the efforts made by civil protection agencies in safeguarding people's lives and property. The slogan for this year's event is 'Strong civil defence to preserve the national economy.'
"This is for the huge role civil defence agencies around the world have played in protecting their countries' economic capabilities and resources," explained Brig. Gen. Salim bin Yahya Al Hinai, Director General of Civil Defence. "In Oman, this is evident in the duties PACDA carries out, with the General Administration of Civil Defence setting up the safety and security requirements for all facilities in the country.
"The industrial, residential, commercial, and mixed-use zones, where we ensure safety protocols, are observed through periodic surprise inspections and follow-up visits," he added.
"Our specialists make sure all safety devices, such as alarms and firefighting equipment are up to mark. On the basis of the activities people wish to carry out, they need to make sure they set up operations at the right place, and follow all the necessary safety codes."
With Oman currently embarking on an economic expansion plan aimed at diversifying revenue and providing a decent and sustainable standard of living to all, under its Vision 2040 initiative, PACDA has cut down the time taken to provide business owners with civil protection licences, and shortened waiting times between site inspections. 53,657 licences were issued in 2020.
A number of drills are organised with regional civil defence stations to ensure readiness and fast response times to emergencies requiring PACDA's intervention. Among the key operations carried out are firefighting services, emergency medical response, search and rescue – both at sea and on land, and the handling of hazardous materials.
"We carry out basic services that simply cannot be dispensed with. Some of our most important services are firefighting and ambulance services," said Salim Al Hinai. "Our trained firefighting teams need to often use specialised heavy machinery, equipment, and vehicles such as cranes to combat various types of fires in the country."
"Related to this is our ambulance service, which is tasked with providing urgent and critical medical care to people injured in road accidents, as well as providing their services to preserve people's health, when needed," he added.
PACDA's paramedics are among the personnel most called on: they were required to assist in 11,834 incidents in 2020, down from 12,892 in 2019. Similarly, firefighters were called to the scene of 3,409 fires in 2020, a decrease from 3,864 blazes the previous year.
Salim Al Hinai reserved special praise for PACDA's ambulance teams for their commitment to duty in helping keep the coronavirus pandemic at bay. "They deal with many incidents during the pandemic, to help and support the healthcare authorities in their efforts.
"The Supreme Committee to deal with COVID-19 had activated the medical response sector in the country under the national system for emergency case management, during the pandemic," he added.
Asking people to remain cautious, particularly while exploring Oman's outdoors, which are often frequented by nature lovers and hiking enthusiasts, he said, "There are many springs, wadis and long stretches of beach in our country, so people who aren't cautious here do risk drowning in the water.
"Our search and rescue teams also help people who are stranded on the slopes of mountains, or have fallen into wadis while hiking," added Al Hinai.
"These are often difficult to reach by regular means of transport, so I ask people to stay careful while exploring the country."
SOURCE: TIMESOFOMAN