Committee Tasked With Tackling Covid-19 Economic Challenges Meets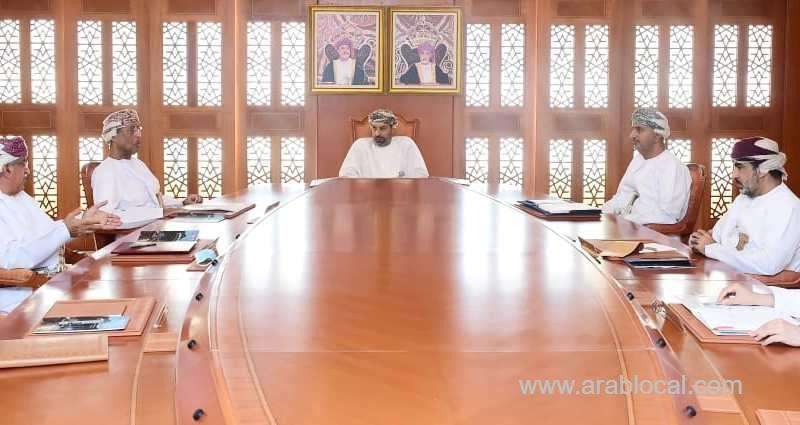 In implementation of the Royal orders of His Majesty Sultan Haitham Bin Tarik on forming a "Coronavirus Economic Impacts Rectification Committee" that stems from the Supreme Committee tasked with tackling developments resulting from Coronavirus (Covid-19) pandemic, the designated committee held its first meeting on Wednesday under the chairmanship of Sayyid Hamoud bin Faisal al Busaidi, Minister of Interior.
The meeting, held at the Ministry of Interior, reviewed the tasks entrusted to the ad hoc panel within the context of the approach to "live with conditions generated by the pandemic and adapt to them".
This includes studying the ensuing economic situations and devising an appropriate mechanism to curb pandemic impacts to ensure a successful resumption of economic and commercial activities and, eventually, achieve rates suitable for rapid economic growth.
The committee discussed ways to realize this objective in cooperation with the government departments concerned and the private sector. –ONA
Meanwhile, the committee was chaired Hammoud bin Faisal al Busaidi, Minister of Interior and Chairman of the Supreme Committee, was also attended by:
Darwish Al Balushi, Minister Responsible for Financial Affairs.
Dr Ahmed al Saidi, Minister of Health.
Dr Ahmed al Futaisi, Minister of Transport.
Dr Abdullah al Harrasi, Chairman of the Public Authority for Radio and Television.
Dr Ali al Sunaidi, Minister of Commerce and Industry.
Sultan al Habsi, Head of the Tax Authority.
SOURCE: OMANOBSEVER