Firefighters Beat Fire At Wadi Kabir After Concerted Efforts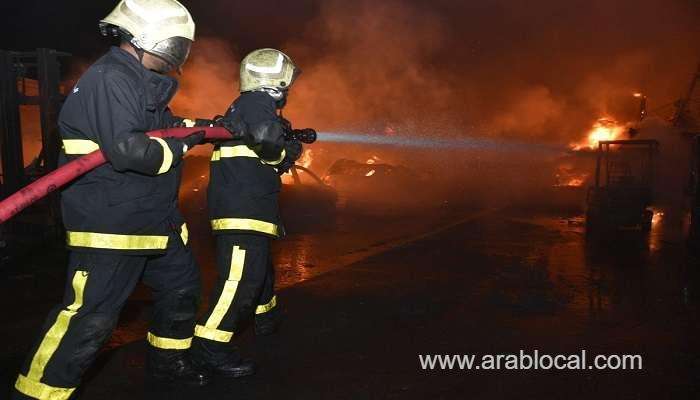 After efforts that lasted for more than 6 hours, firefighting teams managed to extinguish the huge fire that broke out at the Wadi Kabir industrial area in wilayat Muttrah.
The Public Authority for Civil Defense and Ambulance (PACDA) said: "After strenuous efforts, and with the participation of the competent authorities in the Royal Oman Police and other supporting bodies, the authority's bodies at the Civil Defense and Ambulance Department in Muscat Governorate were able to control and extinguish the fire without any injuries."
"The Authority thanks everyone who contributed to extinguishing the fire, " PACDA added.
SOURCE: TIMESOFOMAN