Governors, Chairmen Of Municipal Councils Take Oath Of Office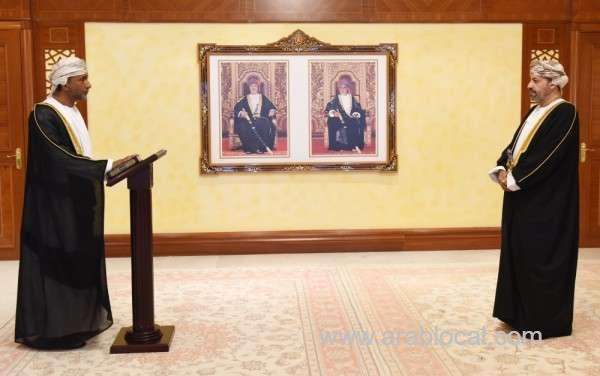 The governors, Chairmen of the Municipal Councils in the governorates affiliated to the Ministry of Interior took the oath of office before Sayyid Hamoud bin Faisal Al-Busaidi, Minister of interior, on Sunday.
The oath comes as per article (10) of the Municipal Councils Law.
They were Dr. Yahya bin Badr bin Malik Al Ma'awali, Governor of South Al Sharqiyah, Sheikh Saif bin Hamyar bin Mohammed Al Shihi, Governor of North Al Batina, Issa bin Hamad bin Mohammed Al Azri, Governor of South Al Batinah, Sheikh Hilal bin Said bin Hamdan Al Hajri, Governor of Al Dakhiliyah, Sheikh Me'athad bin Mohammed bin Abdullah Al Ya'aqoubi, Governor of Al Wusta, Najeeb bin Ali bin Ahmed Al Rowas, Governor of Al Dhahira, Sheikh Ali bin Ahmed bin Mishari Al Shamsi, Governor of North Al Sharqiyah and Sayyid Dr. Hamad bin Ahmed bin Saud Al Busaidi, Governor of Al Buraimi.
SOURCE: GULFINSIDER