Having Donated Blood Over 150 Times, Omani Narrates His Experience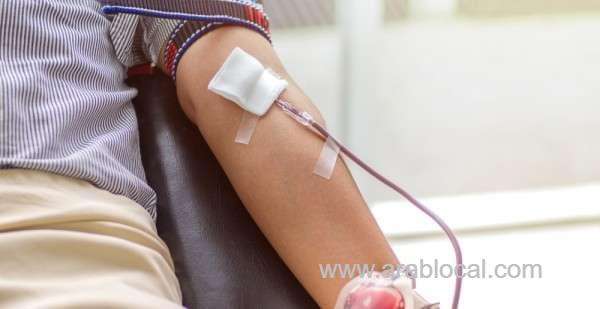 For Ahmed bin Hamad Al-Kharousi, his journey with helping patients recover by donating blood began 34 years ago in 1986 when he was 23 years old. "I was on a family trip when someone asked us to help his family member with a blood donation. We found out that my wife had the same blood type and immediately returned to Muscat as my wife agreed to donate her blood," he recalls.
At 58, Al-Kharousi has donated blood over 166 times, his wife has donated blood 24 times while his four daughters have donated blood a total of 12 times, taking the total from one family to 202 donations or a total of 90,450 ml of blood. Narrating his story to the Oman News Agency, Al-Kharousi said that he had not faced any problems due to the donations. "On the contrary, it increases self-confidence as a person feels the value of the donation. The examination of the blood also helps the donor identify potential health issues."
Al-Kharousi donates blood an average of 5 times every year. Since the beginning of the pandemic, he has come forward to donate 12 times so far. "Whenever I donate blood, I feel that my heart and my body are fully active," he said with pride. "The need for blood during the pandemic is great. If the blood has antibodies against Covid-19, it can benefit three patients. There is a need for more than 7000 units of blood and I call on the community to come forward for this task," he said.
He also suggested forming volunteer committees in each wilayat under the supervision of Walis as well as an annual competition for these committees to cultivate a culture of open blood donation. "I do not plan to stop till doctors ask me too. After this as well, I will campaign to spread awareness of the importance of blood donation," he said.
SOURCE: TIMESOFOMAN