OCCI To Measure Economic Impact Of COVID-19 In Oman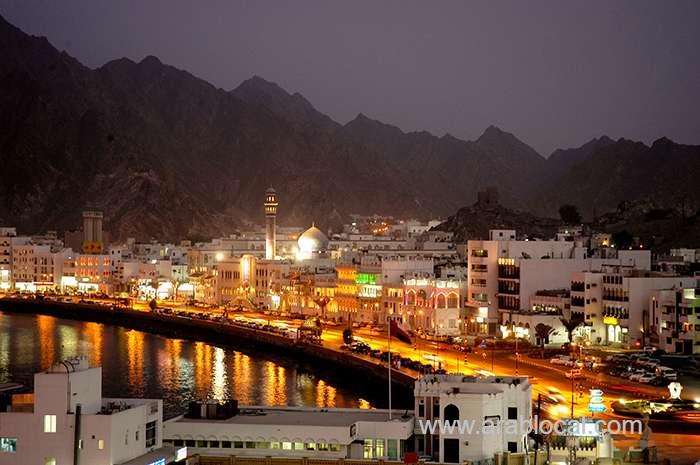 Plans to help businesses that have been affected by the COVID-19 pandemic will be drawn up by the Oman Chamber of Commerce and Industry (OCCI).
A study gauging the impact of the coronavirus is being conducted in the Wilayat of Muttrah, and could then be extended to other parts of the country.
This study is currently targeted at business owners in the areas of Muttrah, Hamriya, Wattayah, Ruwi, Wadi Kabir, and Darsait.
"We decided to conduct this survey in Muttrah because only now the businesses there have been affected ," said Ahmed Al Hooti, head of economic research at the OCCI. "During previous developments that affected the country, we realised that businesses in other areas of the country were impacted, but Muttrah was still doing well."
"We are carrying out this survey to find out why businesses in Muttrah are facing problems now," he added. "The most obvious answer might be that this is because of the coronavirus pandemic, but that may not be the correct reason, and may be a very simple way of looking at things."
"Of course, some of this might be related to the coronavirus and its effects, but we need to find out the exact impact of all the reasons for the decrease in business," Al Hooti said.
"It could be, for example, because there are no tourists coming to Oman for the past year, since the start of the pandemic."
"Tourists made up a big portion of the business these establishments used to get, and the closure of borders and suspension of flights has hurt them in a big way. A lot of expatriates who lived in these areas and provided business to these people have also left, so that has most likely affected them as well," he went on to add.
The OCCI is not just looking at how the pandemic has hurt businesses' finances, but is looking at other ways in which they have been affected, such as a possible loss of manpower or whether their existing internet setup was able to handle the load of staff working remotely.
"Many of the expatriate workers were also employed in these businesses, but now a lot of them have gone back to their countries," explained Al Hooti.
"It means there are fewer people there to do the job, but the amount of work that has to be done is still the same.
"We are also looking to see what sort of assistance they have received during this period, whether they have found it easy to secure loans to keep their businesses running, or any other assistance they need," he added.
"Once we find out their problems, and are able to determine what caused it, then we can come up with solutions, and consult with the shopkeepers in Muttrah over how they need assistance," Al Hooti said. "We can put these solutions to the necessary government authorities and see how we can take it forward."
Respondents to the survey are required to enter their company name, nominate a point of contact from their organisation for the OCCI, and provide a number of other details, including their commercial registration number, their company grade, and the sector in which they operate.
Companies are required to share with the OCCI the extent to which the precautionary measures taken to prevent the spread of the coronavirus have affected their business, and how much business they have been able to recoup since they were reopened following their temporary closure last year.
They are also requested to volunteer information on how the pandemic affected their business. This could be in a number of ways, including lower demand for goods and services, their supplies being delayed or cancelled due to disruptions in global shipping, and an inability to receive payments on time from those who owe them money, leading to cash flow issues.
Al Hooti said that the survey had not been rolled out in Muttrah owing to the lockdown which had previously placed it in health isolation from the rest of the country. The first cases in Oman were reported in wilayat Muttrah, and the authorities had restricted entry and exit to the wilayat to prevent the disease spreading to other parts of Muscat and the rest of the country.
"A lot of people think the lockdown that affected Muttrah during the early days of the coronavirus affected businesses there, but actually, they were not that badly affected by it," Al Hooti went on to say. "Conversely, they actually did okay during the lockdown, because the people in Muttrah used to get all their needs met from them."
"I do not think, however, that we will conduct similar surveys in other areas, because we've seen that businesses in Muttrah have been more affected lately, as compared to those in other places, but you never know about how businesses in other areas might be impacted during these uncertain times. If needed, then we will definitely conduct similar surveys for businesses then," he said.
As part of the questionnaire, companies can also share which effects of the coronavirus – closure of economic activities, reduced employee numbers, and following safety protocols – had the maximum impact on them. Business owners are encouraged to come up with ideas to help them adapt to and overcome current conditions.
These can include changes in the production line which provides them goods, halting production until the situation rectifies itself, laying off workers, adapting to e-commerce mechanisms, as well as any other suggestions they come up with.

SOURCE: TIMESOFOMAN