Oman's Ambassador To Jordan Presents Credentials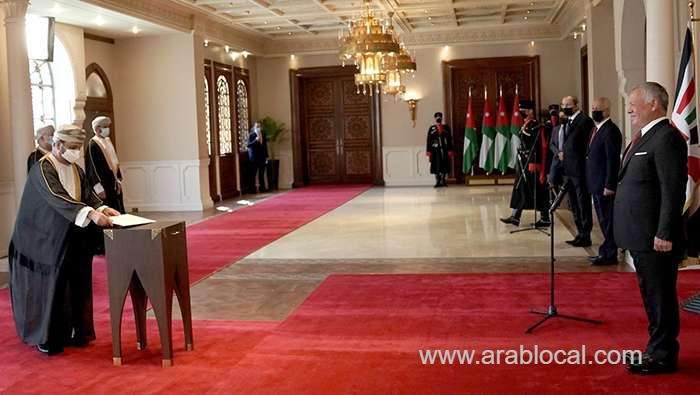 King Abdullah II Ibn Al Hussein of the Hashemite Kingdom of Jordan received at Basman Palace here on Sunday Sheikh Hilal Marhoon Al Ma'amari, who presented his credentials as the Sultanate's Ambassador to Jordan.
During the meeting, the ambassador conveyed greetings of His Majesty Sultan Haitham Bin Tarik and best wishes of good health and wellbeing to King Abdullah II and the brotherly people of Jordan further progress and prosperity.
On his turn, King Abdullah II asked the ambassador to convey his greetings and best wishes of good health and happiness to His Majesty the Sultan and the Omani people further progress and growth.
SOURCE: TIMESOFOMAN