Oman's Mountains: A Treat For Hikers From Around The World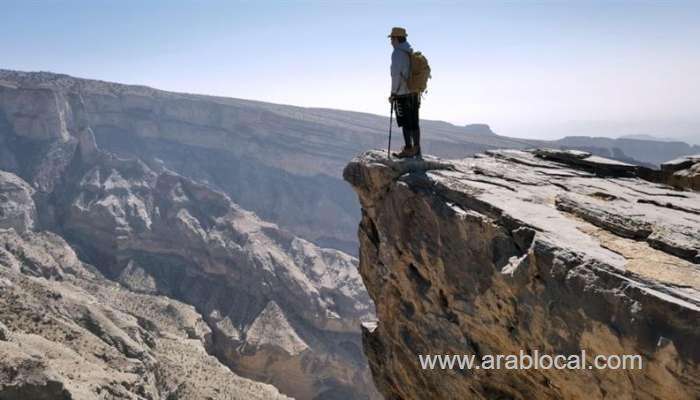 Hiking and mountain climbing are among the sports that are of interest to many who come to the country, particularly those who enjoy rappelling as well as free climbing up and down mountains.
Others, however, prefer exploring the vast canyons between the mountains, as well as diving underwater to see first-hand the natural wonders present beneath the waves. Spelunking – exploring the many caves that dot the mountainside – is another favourite activity.
But climbing up mountains isn't just for those who enjoy scaling up and down their sides: the view from the top, particularly of glorious sunrises and beautiful sunsets, put people in a contemplative mood that encourages them to appreciate the wonders of nature.
The country's unique flora and fauna also draw many nature enthusiasts to lands seldom explored. Thanks to Oman's geographic diversity, which is present in the form of mountains, wadis, beaches, deserts, waterfalls, inland lakes, oases, terraced fields, grasslands, and even forested areas, the country is a truly unique destination for people looking to connect with the outdoors.
Oman's landscape has seen it earn much acclaim from tourists, who appreciate the country's unspoiled nature. A number of international athletics and endurance competitions that test people's physical fitness and preparation, navigational skills and patience, are now held in the Sultanate.
Preparing for these competitions aside, participants need to make sure they are also well-equipped for the challenges they might face during such events. Proper nutrition is paramount to their success, as is carrying enough water and food that will aid them during competitions, such as fruit. A first-aid kit, and making sure athletes finish their events in the allotted time are, of course, key to success in the field.
Tourists in Oman are requested to keep the places they visit clean, so that others can also enjoy the beautiful sights they have.
Among the many mountain paths in the country, the most famous are located in the Dakhiliyah Governorate. South Al Batinah, North and South Sharqiyah, and the northern governorate of Musandam are also home to a number of hiking trails. The southern Dhofar governorate is home to both a plethora of caves waiting to be explored, as well as mountains to challenge one's skill in navigating rocky terrain.
Omani national Ahmed bin Mohammed Al Maawali from Wadi Al Ma'awal is among many youth practicing spelunking, and is keen to share his knowledge on the preparations that need to be made before setting off on such activities.
"It is necessary to fully prepare before practicing this sport," he revealed. "Make sure you are physically fit and healthy. Fruit and water aside, carry the means to start a fire and a source of light. Cave exploration requires special shoes, so make sure you have those as well, in addition to appropriate clothing.
"Coordinate with specialised exploration teams or tour guides before heading to the cave, and make sure you have a few contacts among the people of the region you are going to visit," he added. "Make sure you are familiar with the route you plan to take."
Al Maawali, who has been practicing the sport for years, said he felt compelled to do so after realising the physical and psychological comforts of home were making him lazy and inactive: Hiking and cave exploration were not just ways to therefore see Oman, but also keep his body fit and mind sharp.
"The joy I felt on completing a trail or exploring a cave gave me the eagerness to go out and find another one," he recalled. "I feel blessed to have been given the chance to explore so much of my country. The path here I speak of is not just a physical one, but a mental one as well, because it opens your understanding and requires you to persevere."
SOURCE: TIMESOFOMAN