Sayyid Theyazin Meets Sri Lankan Minister Of Youth And Sports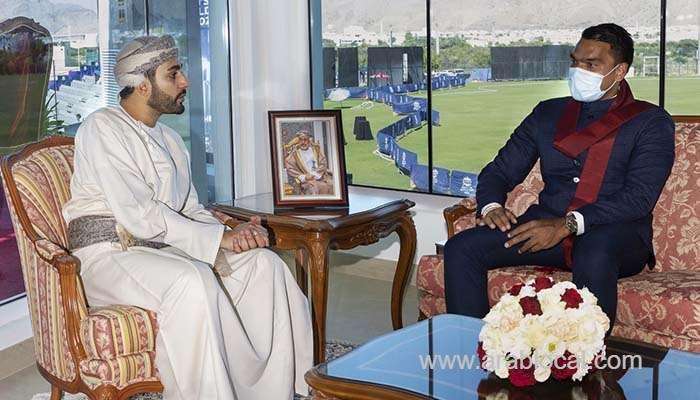 His Highness Sayyid Theyazin bin Haitham Al Said, Minister of Culture, Sports and Youth met at Oman Cricket Club on Sunday with Namal Rajapaksa, Minister of Youth and Sports Affairs in the Republic of Sri Lanka.
The meeting came on the sidelines of the opening ceremony of final qualifiers of the T20 Cricket World Cup.
The meeting reviewed the bilateral relations between the two countries. The two sides exchanged views on means of promoting the joint cooperation in the areas of sports and youth.
SOURCE TIMESOFOMAN