The Health Ministry Launches The Expansion Project For Nizwa Hospital.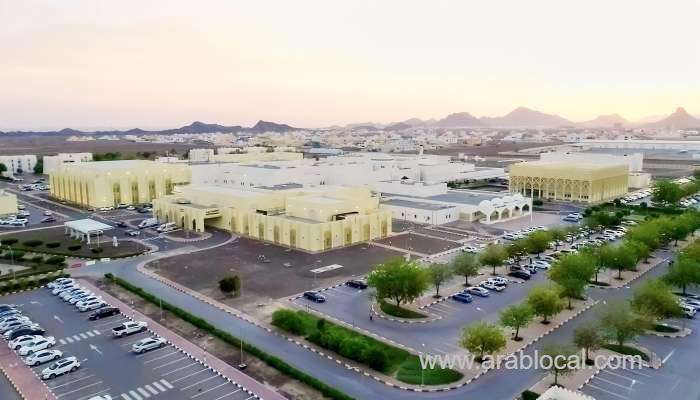 On October 4, 2023, the Ministry of Health (MOH) officially opened the expansion project for Nizwa Hospital. This expansion encompasses eight buildings, totaling 260 facilities, spread over an expansive area of 45,135 square meters, effectively increasing the hospital's capacity to accommodate up to 555 beds.
The initial phase of this project was executed under the watchful supervision of the Royal Court Affairs, Royal Facilities, and aligns with the government's commitment to ensure the provision of essential services to its citizens. It is a key part of the decentralization efforts outlined in Oman Vision 2040's National Strategy, aimed at enhancing patient care and addressing the growing demand for specialized healthcare services in Al Dhakhiliya Governorate and neighboring regions.
The inauguration ceremony was graced by the presence of notable dignitaries, including H.E. Sultan Salim Al Habsi, Minister of Finance, and H.E. Dr. Hilal Ali Al Sabti, Minister of Health, along with several other esteemed officials.
The project's second phase promises further enhancements, including the expansion of the Emergency Department, the establishment of a Pediatric Emergency department, stroke care facilities, and the addition of several vital facilities such as laboratories, sterilization units, gynecology & obstetrics emergency services, and a blood bank