We Love Oman: Magnificent Coastal Scenery At Kumzar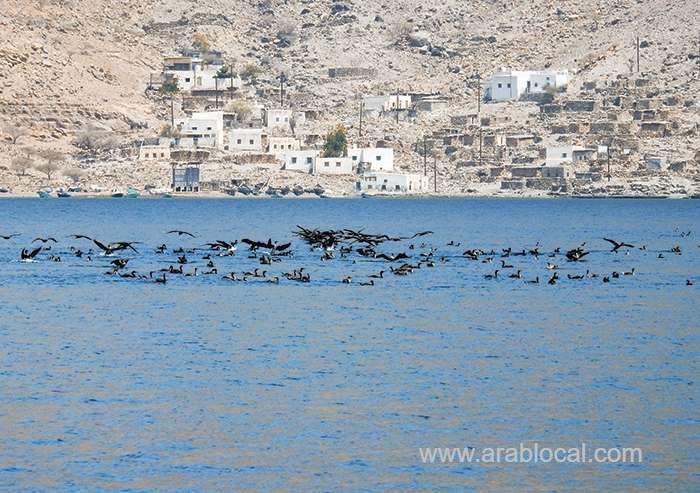 In the northern Governorate of Musandam lies Kumzar. Nestled in an isolated bay close to the Strait of Hormuz, this village is only accessible by boat. It is a favourite tourism destination for its magnificent coastal scenery as well as for having some of the best diving spots. Overlooking the Straits of Hormuz, one of the world's busiest shipping lanes, the village is approximately around seven hundred years old and currently the town's population is around five thousand. In Kumzar, it's all about fishing.

"The inhabitants live largely by fishing for nine months of the year, netting barracuda, tuna, kingfish and hammour," according to Oman's Ministry of Tourism. The inhabitants of Kumzar speak the Kumzari language which is said to be a mix of Portuguese, French, Arabic and Indian words.
According to Oman's Ministry of Tourism, " The Strait of Hormuz was in the centre of the Kingdom of Hormuz in ancient times. This strait, which 20-30 oil tankers traverse per day, is one of the world's major waterways and the busiest in maritime activities.
"The Strait of Hormuz is located in the Governorate of Musandam On the Arabian Gulf and separates the Arabian Gulf on the one hand, and the Gulf of Makran, the Sea of Oman, the Arabian Sea and the Indian Ocean on the other. This meeting point is called the "Gate of the Lion's Jaws''.
"Overlooking the Strait of Hormuz from the north is Iran (province of Bandar Abbas) and from the south the Sultanate of Oman (Musandam) which oversees the maritime traffic, as the navigable section of the Straits is within its territorial waters.
"Spreading across the Strait is a myriad of mountains and rocks forming several islands such as Salamah Wa Banatiha Island, Musandam Island and Birds Island (this island harbours many different species of birds that have made this village their haven for nesting).
"In spite of the importance of the Straits and the density of traffic in it, certain areas have been allocated to tourist ships so that the public can enjoy the beautiful scenery and experience the adventure of passing through one of the world's most important waterways."
SOURCE: TIMESOFOMAN